Babil Greens is a good place for business meeting, corporate convention, trade shows, exhibitions and certainly for wedding.
Babil Greens welcome you to experience the facilities of the state of the art convention centre. This is one of the opulently designed convention centres with all the modern amenities. Babil Greens is an architectural splendor with extravaganza of space and beautifully made landscape. Certainly it is an ideal location to celebrate any memorable events in your life. This beautiful scenic place is situated in a convenient location, close to all local amenities. Fully developed 150000 sq ft green property, the massive pillar less hall with the capacity of 3000 guests and the parking space for 600 cars are the main features. The location is in a serene place, 20 km away from Kannur town. A perfect place away from the bustling city.
The main hall is decorated in exquisite taste. Perfectly made acoustics to determine the perfect transmit of sound. Excellent imported furniture. Sitting is a combination of fixed and loose furniture according to the choice of guests. The pillar less air-conditioned hall can accommodate nearly 3000 guests.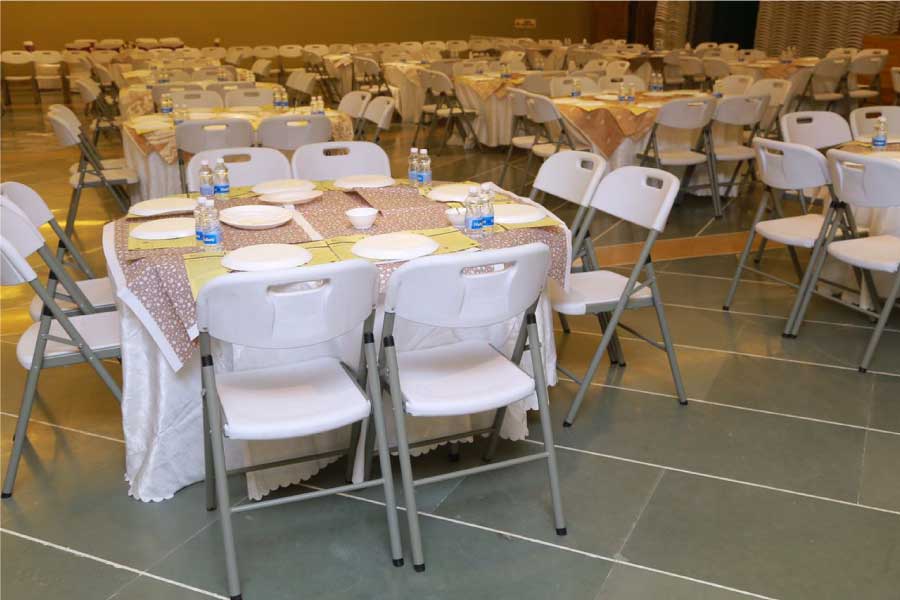 1000 guests can dine at a time. This air-conditioned dining hall is very beautifully designed. It is suitable for conducting programs with less than 1000 guests. High quality imported furniture with suitable fabric for the chairs and tables.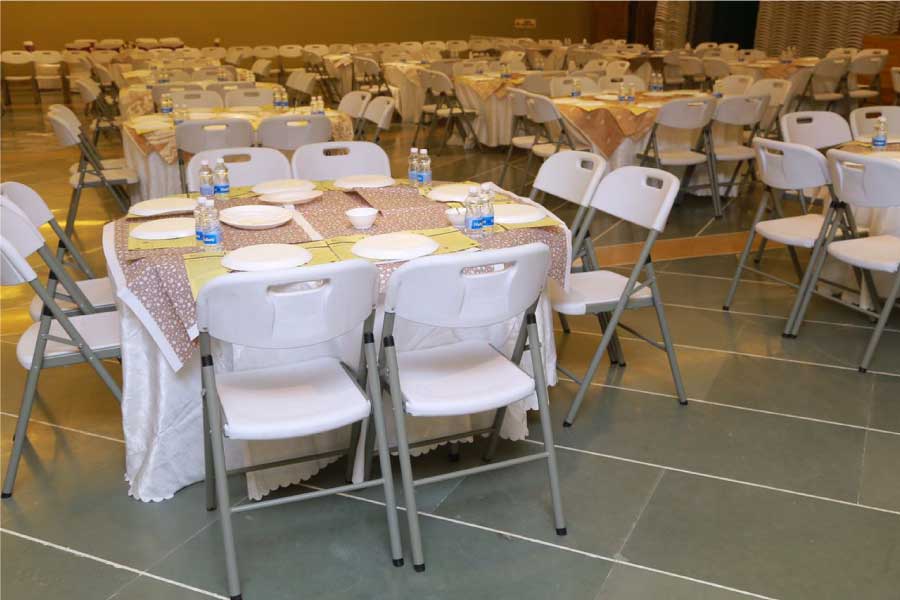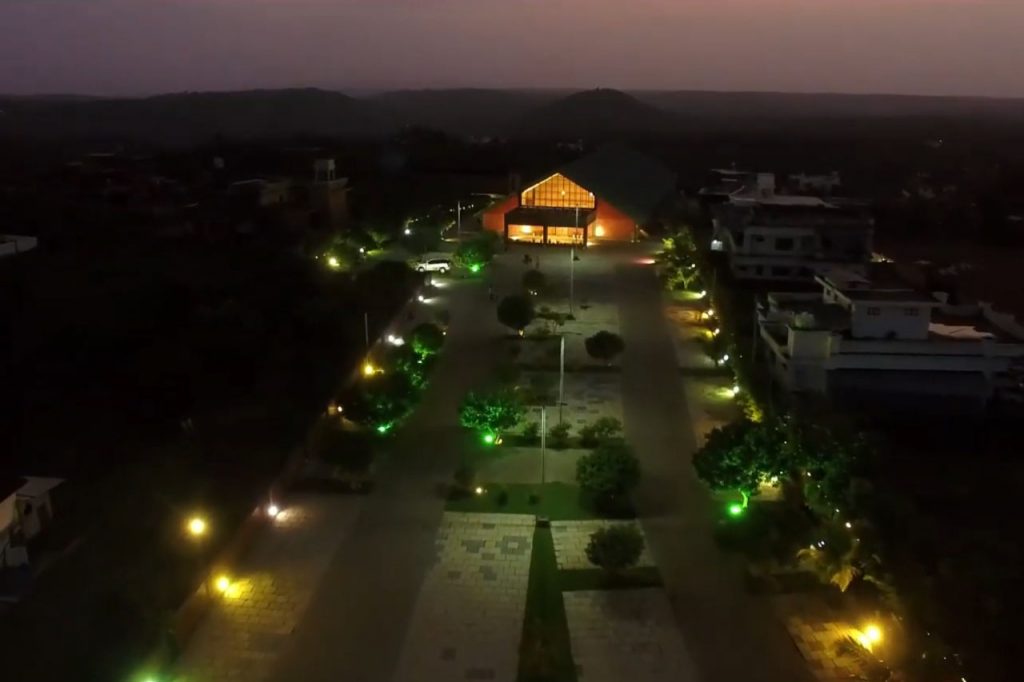 One of the attractions of Babil Greens is its vast parking place. We know that parking is the main head ache for any big functions. So we have allotted enough space for hassle free parking. More than 600 cars can be parked at a time.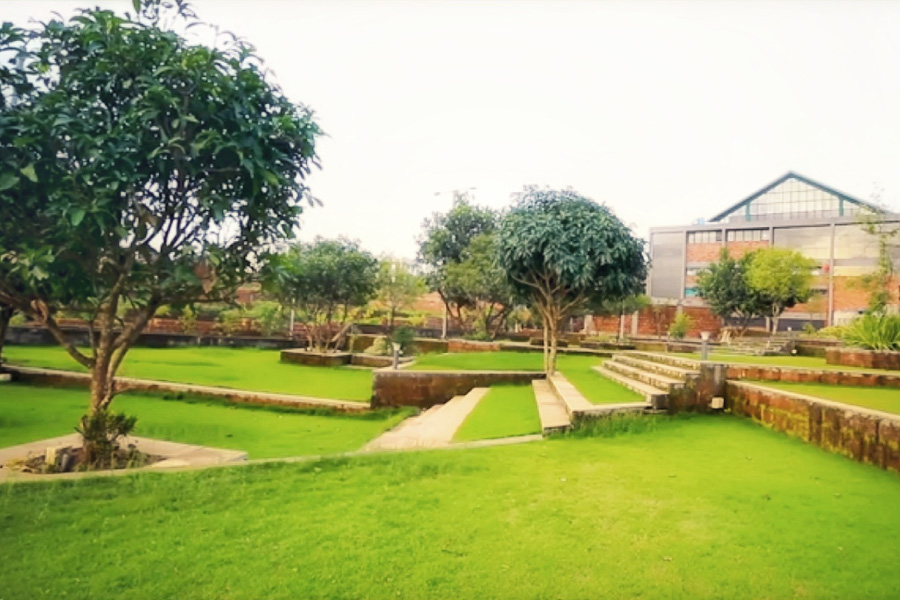 Facilities

Terraced Garden
The rear side large terraced garden is available for any outdoor parties. It is ideal for mehandi nights, birthday party etc. We care the security of our guest and therefore, the entire premises are covered with many numbers of security cameras.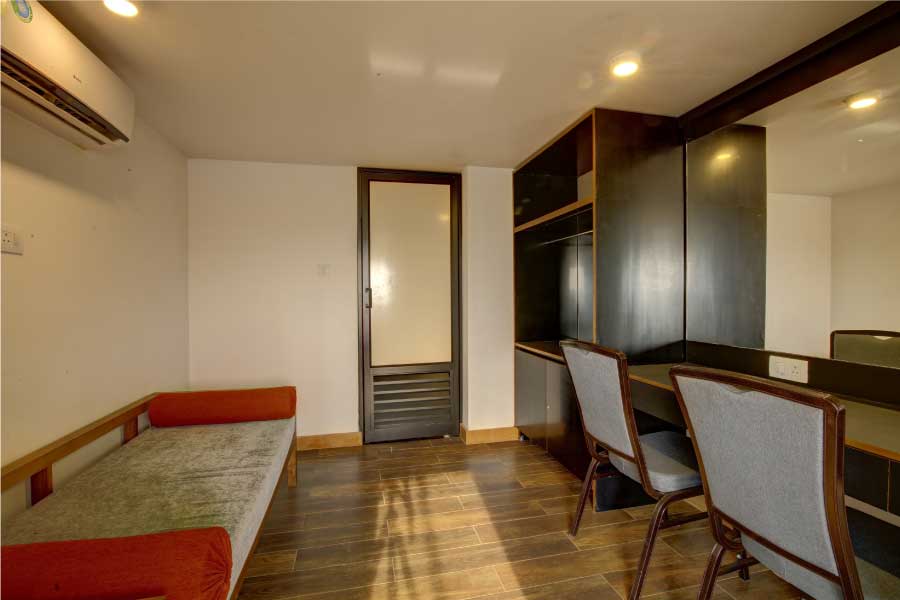 Well appointed greens rooms are available for the bride and her maids.